Diversity, Equity, Inclusion, and Belonging at LifeMoves
Vision & Mission
A LifeMoves that embraces and celebrates the diversity of all our staff, clients, and the communities we represent and serve. We strive to build equity across all positions and roles at LifeMoves by fostering a culture of collaboration, mutual understanding, and respect for each individual's identity, experience, perspective, and journey.
To achieve this, our mission is to be a nexus that brings together the perspectives of all positions and roles within the LifeMoves community to share thoughts and suggest actions that promote diversity, advance equity, foster inclusion, and create a sense of belonging. The committee will address structural gaps in representation, cultivate an environment where all identities are valued and respected, and provide resources that educate and explore different points of view.
We will accomplish this by identifying baselines and opportunities for change, being solution-focused and future-facing, and bringing awareness to different cultures and identities agency-wide.
Our vision requires immediate and extensive action.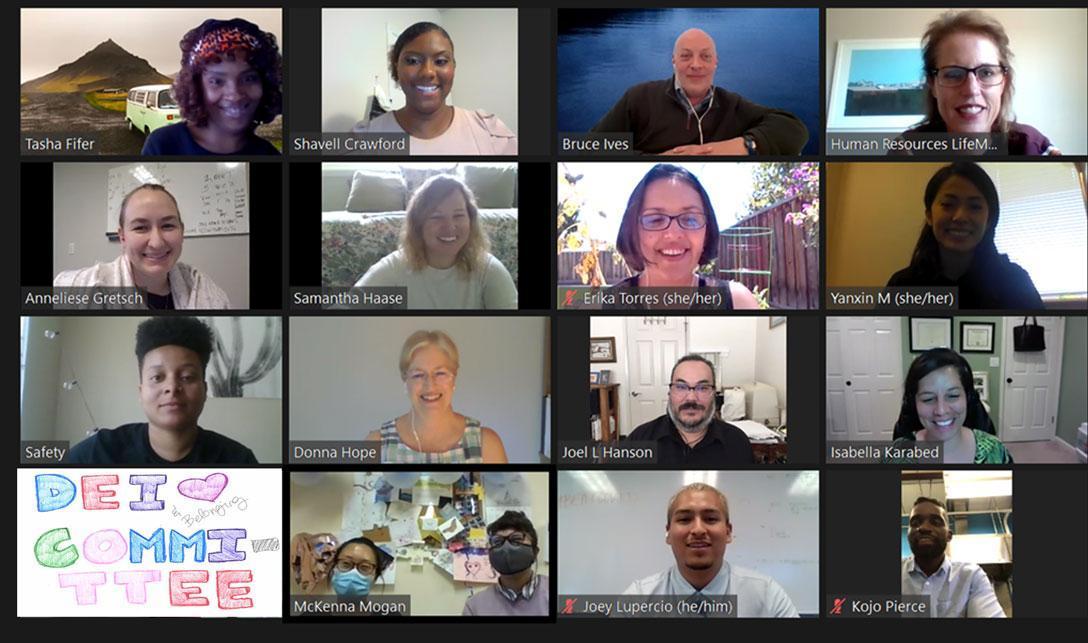 DEI & Belonging Definitions
Diversity
Everything that makes us who we are, seen and unseen
The full range of staff differences both visible and invisible including but not limited to race, ethnicity, gender, gender identity, sexual orientation, age, generation, socioeconomic status, education, citizenship status, religious affiliations & beliefs, mental or physical ability, communication styles, national origin, political beliefs, language, and cultural norms, traditions, and values.
Equity
Eliminating barriers
Eliminating barriers that have prevented the full participation of communities and individuals most impacted by systemic oppression. We achieve equity by ensuring that everyone has support and access to the resources they need to be successful.
Inclusion
Celebrating & embracing all backgrounds
The active practice of celebrating and embracing staff of all backgrounds, identities, abilities, and perspectives to feel accepted, safe, empowered, supported, and affirmed to be their authentic selves at work.
Belonging
A culture of trust, where all voices are heard
Fostering a workplace where all people are recognized for their inherent worth and dignity, talents, beliefs, backgrounds, and ways of living without feeling the need to change, alter, or assimilate. Belonging is a real sense of fitting in as yourself and feeling like you are an important member of the team.
In Action Recommendations
#1
Create Pay Transparency, Fair Promotion, and Advancement Opportunities regardless of one's social identities
Race Talk and the Conspiracy of Silence by Derald Wing Sue
Understanding and Facilitating Difficult Dialogues on Race
The New Jim Crow by Michelle Alexander
Bestseller that sparked the BLM movement, according to the NY Times
Communities of Color and Mental Health:
The LifeMoves DEI Committee welcomes you to learn more about the LGBTQ+ community and has provided a few articles to explore. Feel free to take a look around!