Stable homes build vibrant communities.
LifeMoves has the expertise to rapidly return people to stable housing, but a solution to homelessness requires all of us. We need your help to confront the homelessness crisis in our community.
INTRODUCING LIFEMOVES MOUNTAIN VIEW, A PROJECT HOMEKEY SUPPORTIVE INTERIM HOUSING COMMUNITY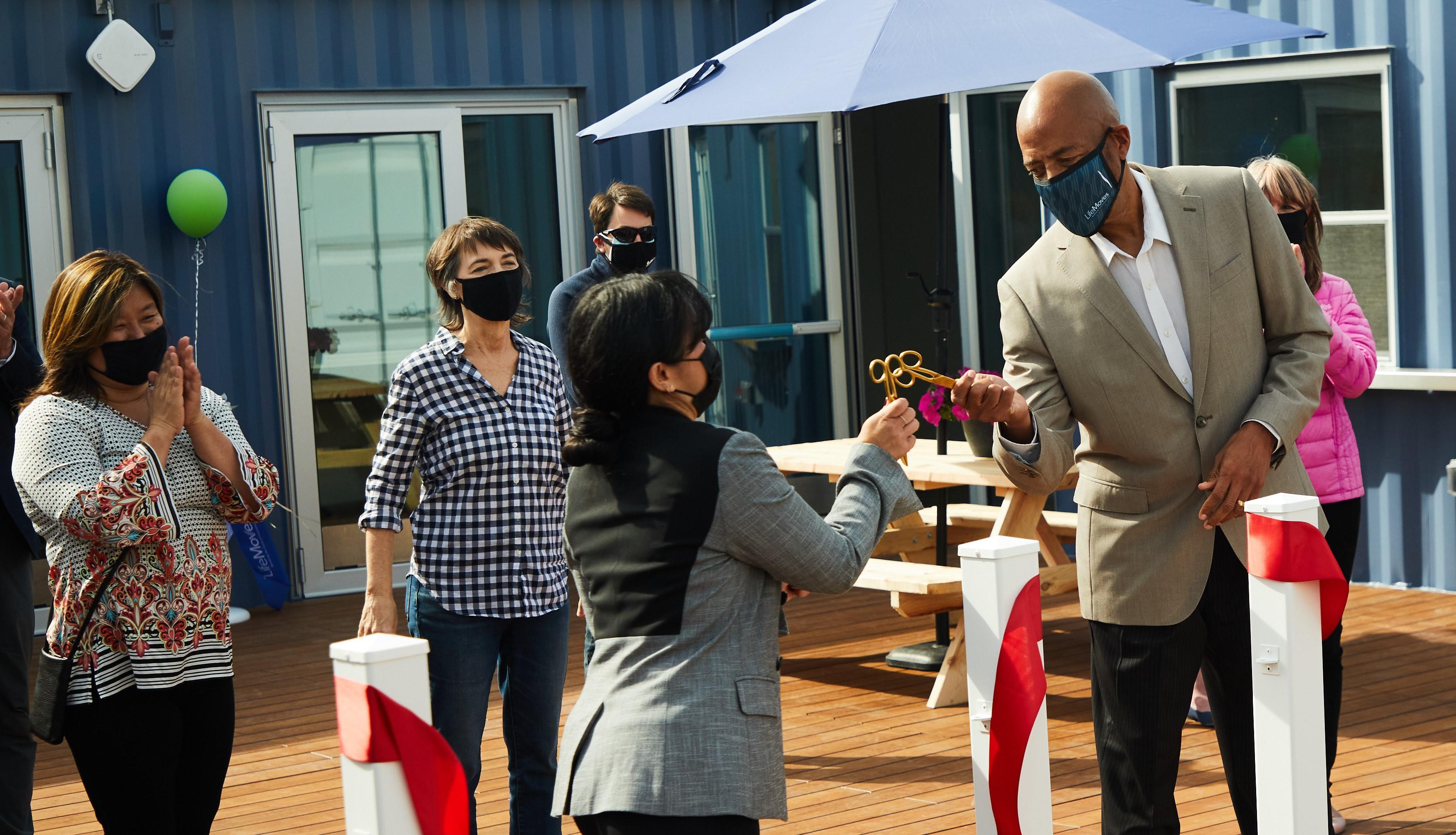 LEARN MORE
LifeMoves is dedicated to finding solutions to homelessness in Silicon Valley.
our programs work, but we urgently
need your help to support the growing need. Join our fight.
LifeMoves clients successfully returned to stable housing each year
Clients receiving shelter, food, services, and clothing every single night
Nights of shelter, food, and services provided in 2020
With 26 shelter and service sites from Daly City to San José, we give our neighbors experiencing homelessness a temporary place to call home while providing intensive, customized case management through both shelter programs and community outreach. 
Want to help us make a BIGGER impact?
Inspired by those we serve.
Hear from our clients.
"It's hard to live in this world unless you have a lot of strength. All of my experiences, especially my time at LifeMoves are doing nothing but making me stronger every day."

Rin

New Haven Inn Client
"LifeMoves was the most ideal place in such a non-ideal situation. Thanks to the programs and support of the wonderful staff, my family and I were able to return to stable housing."

Nic

Air Force Veteran, Haven Family House Client
"The LifeMoves staff is like my second family— they are very supportive. They really want you to be productive every day, which is so motivating to getting my life back on track."

Chris

Maple Street Client
The LifeMoves model leverages three integrated programs designed for long-term success. Our model is personalized to holistically serve the broad needs of our diverse client population – Veterans, families, single adults, the LGBTQ+ community, aging seniors, and more. 
Residential Services:
Emergency interim shelter, food, clothing, and other necessities
Supportive Services:
Intensive case management and customized support services
Community Outreach: 
Assistance and services in the field to our unsheltered neighbors
Help raise funds and share the LifeMoves mission by hosting a fundraiser for your friends and family. Fundraise online or host a fun event!
START A FUNDRAISER
Almost half of our operating budget comes from private donations. We rely on generous donors like you to support our programs and services. 
WAYS TO DONATE
Ready to get involved but not sure where to start? We'd love to hear from you!
CONTACT US
Subscribe To Our Newsletter