I am pleased to inform you that the LifeMoves Board of Directors has unanimously selected Aubrey Merriman as our next CEO. LifeMoves has never been stronger or more impactful – our goal in choosing our next CEO was to continue that trajectory. With demand for our services in the greater Silicon Valley community growing at an overwhelming pace, we are committed to meeting that need until homelessness is a memory. We are so grateful for the extremely qualified candidates interested in LifeMoves, and after a robust search, one outstanding individual clearly emerged as our next leader. With proven leadership experience, strong community relationships, and a shared vision for what LifeMoves can accomplish, Aubrey brings a powerful perspective and commitment to the clients we serve. His compassion, vision, intellect, and humor all came through in the interview process – we are fortunate to have a leader with his qualities to guide us into LifeMoves next chapter.
"As someone who speaks from early lived experiences with poverty, housing, and food insecurities, I am drawn to serving marginalized populations, who have incredible obstacles to overcome, unfathomable resilience, and breakthrough potential to unleash. I have learned that a career is what you are paid for, and a calling is what you are made for. Joining an amazing organization like LifeMoves and building on the critical work of finding solutions to homelessness in Silicon Valley allows me to bring together a career and a calling with a profound sense of purpose. With the need for our services on the rise, I look forward to building on the current LifeMoves momentum to scale our impact to greater heights and to collaborating with our public, private and non-profit partners to deliver our innovative and proven solutions to our community."
– Aubrey Merriman, incoming CEO, LifeMoves
"I am so proud to have worked with the great professionals at LifeMoves over these past five years. We have boosted our capacity by more than 50%, launched innovative new programs, and grown to a $36M organization. Most importantly, our clients are thriving – 86% of families and 67% of all clients who engage in our programs return to stable housing. As I step down, LifeMoves is in a very strong position for Aubrey to take it to new heights. From the moment I met Aubrey, I was impressed by his deep experience, significant accomplishments, and can-do attitude. His leadership style and warm personality are a great fit for LifeMoves culture. I'm so excited to pass the torch to Aubrey, knowing that our clients and our team will flourish under his initiative and guidance. There are many great things to come."
– Bruce Ives, CEO, LifeMoves
We look forward to introducing Aubrey to the LifeMoves community as he hits the ground running to serve those in need. Aubrey now begins his transition to LifeMoves, with his official start date in April.
Our deepest gratitude to everyone who participated in the selection process, including our community leader-driven CEO Search Committee, our search partner m/Oppenheim, and especially the many exceptional community leaders who came forward as candidates. We thank you for the vital work you do in our community alongside LifeMoves.
Sincerely,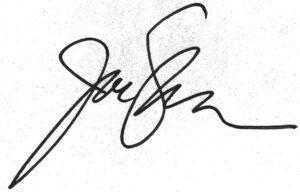 Joe Stockwell
Chair of the Board
LifeMoves