A Letter from Joe Stockwell, LifeMoves Board Chair
February 8, 2021
I am pleased to inform you that the LifeMoves Board of Directors has unanimously selected Aubrey Merriman as our next CEO. LifeMoves has never been stronger or more impactful – our goal in choosing our next CEO was to continue that trajectory. With demand for our services in the greater Silicon Valley community growing at an overwhelming pace, we are committed to meeting that need until homelessness is a memory. We are so grateful for the extremely qualified candidates interested in LifeMoves, and after a robust search, one outstanding individual clearly emerged as our next leader. With proven leadership experience, strong community relationships, and a shared vision for what LifeMoves can accomplish, Aubrey brings a powerful perspective and commitment to the clients we serve. His compassion, vision, intellect, and humor all came through in the interview process – we are fortunate to have a leader with his qualities to guide us into LifeMoves next chapter.
"As someone who speaks from early lived experiences with poverty, housing, and food insecurities, I am drawn to serving marginalized populations, who have incredible obstacles to overcome, unfathomable resilience, and breakthrough potential to unleash. I have learned that a career is what you are paid for, and a calling is what you are made for. Joining an amazing organization like LifeMoves and building on the critical work of finding solutions to homelessness in Silicon Valley allows me to bring together a career and a calling with a profound sense of purpose. With the need for our services on the rise, I look forward to building on the current LifeMoves momentum to scale our impact to greater heights and to collaborating with our public, private and non-profit partners to deliver our innovative and proven solutions to our community." – Aubrey Merriman, incoming CEO, LifeMoves
"I am so proud to have worked with the great professionals at LifeMoves over these past five years. We have boosted our capacity by more than 50%, launched innovative new programs, and grown to a $36M organization. Most importantly, our clients are thriving — 86% of families and 67% of all clients who engage in our programs return to stable housing. As I step down, LifeMoves is in a very strong position for Aubrey to take it to new heights. From the moment I met Aubrey, I was impressed by his deep experience, significant accomplishments, and can-do attitude. His leadership style and warm personality are a great fit for LifeMoves culture. I'm so excited to pass the torch to Aubrey, knowing that our clients
and our team will flourish under his initiative and guidance. There are many great things to come." – Bruce Ives, CEO, LifeMoves
We look forward to introducing Aubrey to the LifeMoves community as he hits the ground running to serve those in need. Aubrey now begins his transition to LifeMoves, with his official start date in April.  Our deepest gratitude to everyone who participated in the selection process, including our community leader-driven CEO Search Committee, our search partner m/Oppenheim, and especially the many exceptional community leaders who came forward as candidates. We thank you for the vital work you do in our community alongside LifeMoves.
Sincerely,
Joe Stockwell
Chair of the Board
LifeMoves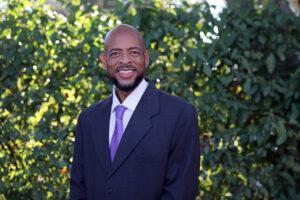 Prior to joining LifeMoves, Aubrey has served as the CEO at Boys & Girls Clubs of North San Mateo County, where he led the agency through a period of unprecedented growth. The agency was recognized with many awards, including the South San Francisco Mayor's Award, the Outstanding Community Service Organization Award from the Pacifica Chamber of Commerce, Club Advocacy Champion, and League of Eagles Gold Awards from Boys & Girls Clubs of America*. Aubrey was one of 15 researchers from throughout the country selected to attend the prestigious Community Fellows
Program at the Massachusetts Institute of Technology. Aubrey moved to the Bay Area in 1999, accepting the ED position with Camp Fire USA, Santa Clara and Santa Cruz Counties. Aubrey then became the founding Silicon Valley Regional VP for Special Olympics Northern California; Nevada. Aubrey spent over 12 years there, eventually becoming Chief Development Officer. Mr. Merriman then became ED of Summer Search Silicon Valley, building the most diverse team throughout the national footprint of Summer Search.
A passionate proponent of diversity, equity, inclusion, and belonging, Aubrey firmly upholds that organizations with demographically diverse talent pools and leadership teams perform better. Leveraging diversity as a competitive advantage can result in greater innovation and success. Aubrey translates this conviction through ABC: Acting as an inclusive leader to ensure an inclusive culture; Building a balanced leadership pipeline by striving to recruit, retain, develop, and advance leaders of color; and Committing to catalyzing conversations and conditions that foster collaboration across demographically diverse teams.
Aubrey is a graduate of the Stanford University School of Business, Executive Program for Nonprofit Leaders and a Senior Fellow with the American Leadership Forum of Silicon Valley (Class XXXVII). Aubrey was recognized with the Paul Harris Fellows Award from the South San Francisco Rotary Club. Aubrey also serves on the Board of Directors for the Center for Excellence in Nonprofits. Aubrey graduated summa cum laude with an undergraduate degree in Psychology from Hawaii Pacific University and a master's degree in social work from the University of Hawaii.
Aubrey resides in San Jose with his wife and three children. Aubrey enjoys combining his passion for running and hiking with the enjoyment of listening to podcasts.
*The League of Eagles Gold Awards from Boys & Girls Clubs of America is a significant milestone and accomplishment, of which only 15% or less of the 1100-member organizations of the 160-year-old national youth development organization meet.
Thanks for staying in touch with LifeMoves!
By joining our list, you agree to receive informative emails and mailings about LifeMoves.