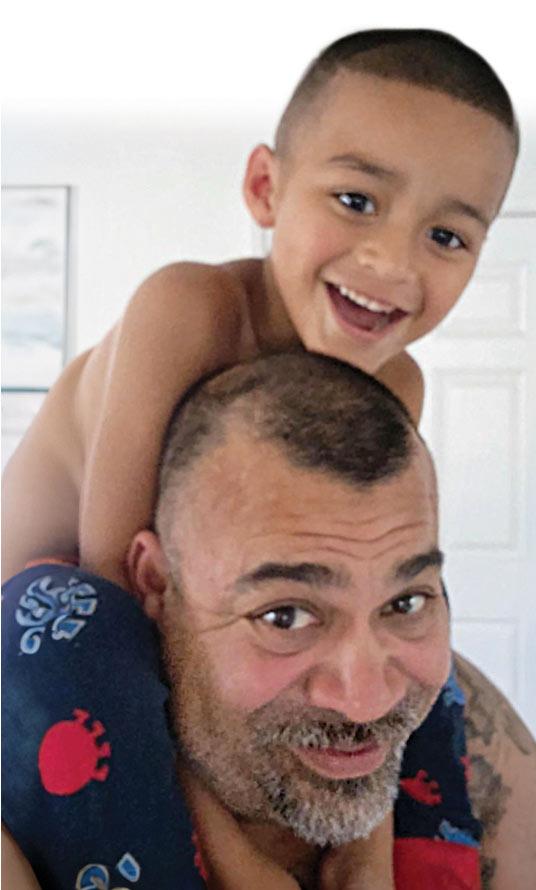 Carlos was a battle-hardened Marine and his son had been diagnosed with autism spectrum disorder. But their journey is one of resilience and hope. 
Carlos served two tours in Iraq, risking his life to serve his country. When he returned home, he found himself struggling with mental health issues. With nowhere to turn, Carlos and his son became unhoused. When the VA referred him to LifeMoves The Villa, Carlos and his son received interim housing and wrap-around services that gave them much-needed stability and support as they navigated their way back to a life of self-sufficiency. 
With this support, Carlos secured two jobs — working for the railroad and as a security guard. With his case manager's help, Carlos secured a VA Supportive Housing voucher and moved into a two-bedroom home. But more challenges lay ahead. Carlos wanted to open a bank account and improve his credit score of 560. Carlos raised his credit score to 640 in just three months – a testament to his desire to rebuild his and his son's lives. 
Carlos also worked closely with LifeMoves to ensure his son's special needs were met. From enrolling him in Head Start to accessing additional academic assistance, Carlos was tenacious in securing the best opportunities for his child. Carlos and his son graduated from The Villa program. Their story is a reminder that even in the face of overwhelming challenges, help, hope, and hard work can light the path to a better future.
Thanks for staying in touch with LifeMoves!
By joining our list, you agree to receive informative emails and mailings about LifeMoves.