Leadership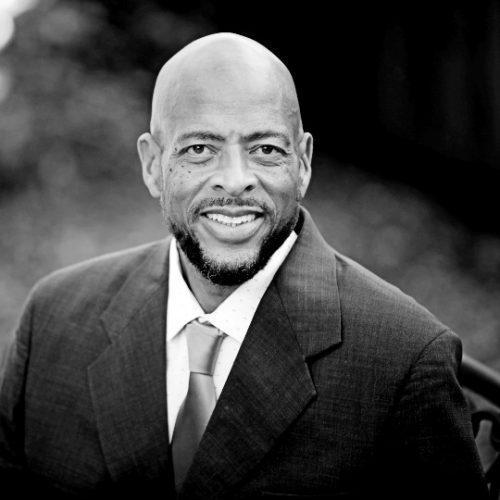 Prior to joining LifeMoves, Aubrey has served as the CEO at Boys & Girls Clubs of North San Mateo County, where he led the agency through a period of unprecedented growth. The agency was recognized with many awards, including the South San Francisco Mayor's Award, the Outstanding Community Service Organization Award from the Pacifica Chamber of Commerce, Club Advocacy Champion, and League of Eagles Gold Awards from Boys & Girls Clubs of America*. Aubrey was one of 15 researchers from throughout the country selected to attend the prestigious Community Fellows Program at the Massachusetts Institute of Technology. Aubrey moved to the Bay Area in 1999, accepting the ED position with Camp Fire USA, Santa Clara and Santa Cruz Counties. Aubrey then became the founding Silicon Valley Regional VP for Special Olympics Northern California & Nevada. Aubrey spent over 12 years there, eventually becoming Chief Development Officer. He then became Executive Director of Summer Search Silicon Valley, building the most diverse team throughout the national footprint of Summer Search.
A passionate proponent of diversity, equity, inclusion, and belonging, Aubrey firmly upholds that organizations with demographically diverse talent pools and leadership teams perform better. Leveraging diversity as a competitive advantage can result in greater innovation and success. Aubrey translates this conviction through ABC: Acting as an inclusive leader to ensure an inclusive culture, Building a balanced leadership pipeline by striving to recruit, retain, develop, and advance leaders of color, and Committing to catalyzing conversations and conditions that foster collaboration across demographically diverse teams.
Aubrey is a graduate of the Stanford University School of Business, Executive Program for Nonprofit Leaders and a Senior Fellow with the American Leadership Forum of Silicon Valley (Class XXXVII). Aubrey was recognized with the Paul Harris Fellows Award from the South San Francisco Rotary Club. Aubrey graduated summa cum laude with an undergraduate degree in Psychology from Hawaii Pacific University and a master's degree in social work from the University of Hawaii.
Aubrey also serves on the Board of Directors for Santa Clara Counties Continuum of Care, Opportunity Center HDC, Inc., and HOPE (housing our people effectively) IAC (inter agency council).
*The League of Eagles Gold Awards from Boys & Girls Clubs of America is a significant milestone and accomplishment, of which only 15% or less of the 1100-member organizations of the 160-year-old national youth development organization meet.
Aubrey Merriman
Chief Executive Officer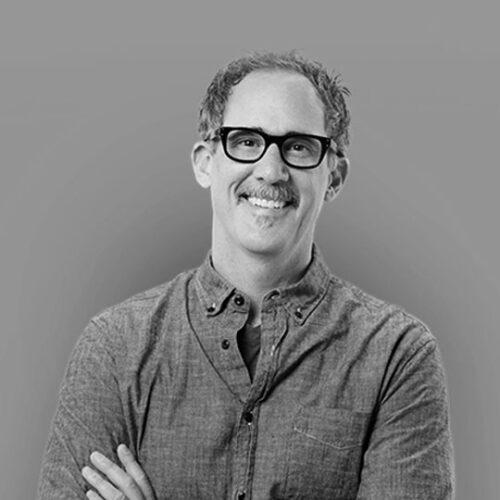 Andrew is passionate about helping organizations fulfill their missions. In his consulting practice he is inspired by working across sectors, helping philanthropy, government agencies, and direct service organizations craft Strategic Plans, design intentional programming, assess and coach talent, and promote the importance of performance management as a cornerstone to sustainable and intended impact. Before joining VLC Andrew founded Pivot Consulting and was the Director of Impact and Learning at Tipping Point Community, a San Francisco Bay Area foundation that funds organizations in the fight against poverty and inequality. Prior to Tipping Point Andrew worked at several nationally recognized organizations, spearheading efforts to design and implement Theories of Change, replicate and scale services throughout the state of California, and lead efforts to secure and maintain funding for innovative and impactful programming. Andrew has been active in the performance management field, first as a member of Social Solutions' National Advisory Board, and later as a part of Charity Navigator's Advisory Panel, which was charged with helping to improve the way high-performing nonprofit organizations are evaluated and rated for excellence. Andrew is also a member of the Leap Ambassadors Community, whose members are from social, public, and private sectors, which focuses on the importance of high performance in the pursuit of lasting impact and a more just and sustainable world. Andrew lives and relaxes in Santa Cruz, enjoying the ocean as well as time with his three kids. He is passionate about art, music, and the pursuit of a great laugh.
Andrew Niklaus
Interim Chief Program Officer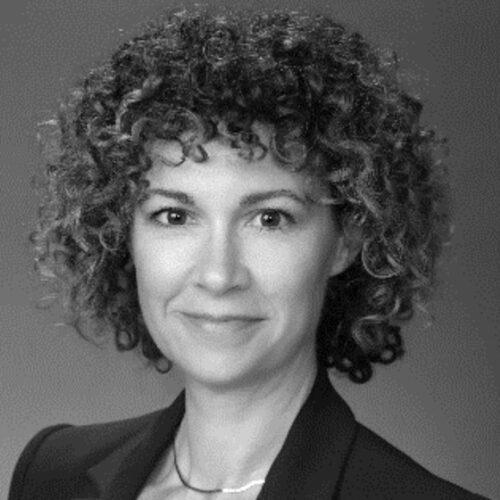 Shannon Petrello, Chief Philanthropy Officer (CPO) of LifeMoves, is leading the development team to raise funds to end homelessness in Silicon Valley. Shannon has dedicated her career to partnering with pioneering philanthropists, volunteers, and business leaders to remove barriers to basic needs and close the Silicon Valley resource gap so our entire community can thrive.
For over 15 years, Shannon has been a development leader in Bay Area nonprofits. She started her career working for grassroots organizations as a direct service provider. Inspired by seeing the significant impact that a small group of people with shared values can have in their community, Shannon then set out to learn everything she could about building effective nonprofits. She went on to raise funds for social services, healthcare, civil liberties, arts, and education organizations across the Bay Area.
Shannon most recently served as the Campaign Director at Second Harvest of Silicon Valley, where she successfully helmed the most ambitious campaign in the organization's history - a $150M capital campaign to expand and unify the agency's operations. Prior to Second Harvest, Shannon served as Development Director for the Boys & Girls Clubs of the Peninsula, where she was part of a team that doubled revenue in three years to close the opportunity gap for students.
Shannon serves as Board President for the Redwood City Education Foundation. She led the evolution of their mission from equal resource distribution to students to equitable support focused on the district's most under-resourced schools.
Shannon received her bachelor's degree from UC Berkeley and, with a full Presidential Scholarship, earned her master's degree in mass communication and media arts from Southern Illinois University Carbondale.
Shannon Petrello
Chief Philanthropy Officer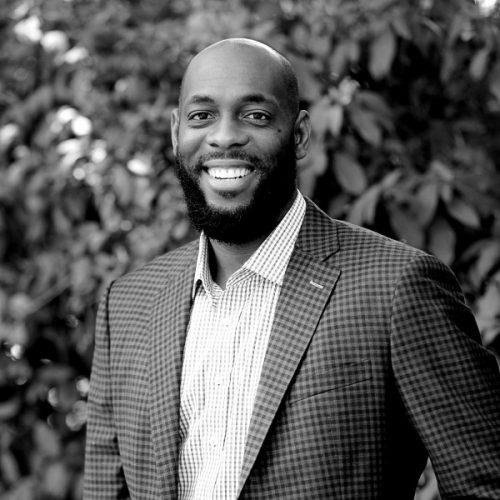 Paul Simpson, CFO of LifeMoves, is building the operational and investment strategy needed to achieve the organizations new vision of ending homelessness in Silicon Valley. And, he has the track record to do it.
Paul is an Oakland, CA. native with strong and long-term ties to the Bay Area. He is a respected executive with outstanding interpersonal and consensus-building skills, capable of leading and motivating teams to deliver superior results. Recognized as a creative and effective strategic planner, facilitator, and problem solver.
In addition to strong financial acumen, Paul brings a wealth of leadership qualities from his 20-year career in advising companies on financial strategies, acquisitions, and technology rollouts. In addition to his deep financial acumen and experience, he has extensive experience in Technology/IT/Data, fundraising, strategy, and venture investing.
His dynamic leadership style that values and promotes diversity, collaboration, accountability, and teamwork carries over from his professional to community service activities. He currently serves on the UC Santa Cruz Foundation, The Compton Community College Foundation, and E3 – Education, Excellence & Equity boards. He has previously served on The Marin Academy Board of Trustees, and UC Santa Cruz Alumni Association. He is also the Founder and COO of Silicon Valley Soldiers and Prospects on Deck. Paul's passion is in his belief that each person has amazing potential and systems need to be designed to propel people's brilliance.
Paul's education experience built the foundation for his professional journey with a BA from UC Santa Cruz in Business Management Economics and an MBA from the Haas School at UC Berkeley.
Paul Simpson
Chief Financial Officer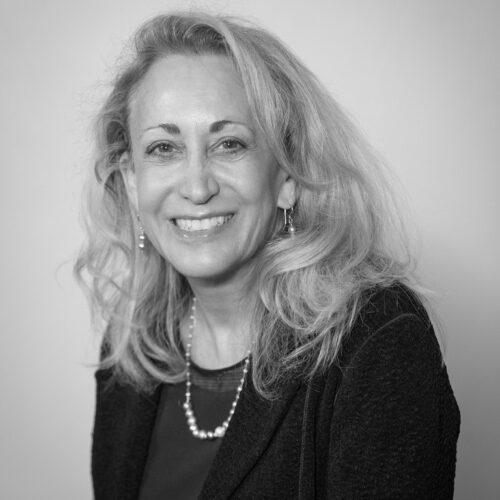 As Chief Marketing Officer, Marie oversees LifeMoves strategic marketing initiatives, communications, and brand awareness to grow LifeMoves reach and build the organizations impact in Silicon Valley. Prior to joining LifeMoves, Marie was with the Computer History Museum as CMO where she built out a three-year strategic plan, developed a new vision/mission and brand view, and created a technical marketing infrastructure. Marie has led high-tech marketing organizations in retail, consumer, and manufacturing industries both in the private and public markets. Outside of LifeMoves, Marie serves on the Board of the Jonathan Foundation which provides services that bridges families, schools, and resources to ensure every child has an education. She holds a B.A. from the University of California, Berkeley and a Masters in Marketing and Global Business from The George L. Graziadio School of Business and Management, Pepperdine University.
Marie Jackson
Chief Marketing Officer
Jeff Galipeaux, SPHR, joined the LifeMoves team in 2018 to lead Talent Acquisition efforts. He now serves as the Vice President of Human Resources, overseeing all aspects of the people functions at LifeMoves, including employee relations, benefits, and talent strategy. Prior to joining LifeMoves, Jeff worked as the Director of Employee Benefits for the California Association of Nonprofits' insurance subsidiary. Jeff is passionate about collaboratively crafting efficient, mission-driven, happy workplaces; and with helping people who are doing remarkable things to do those things with less risk and greater support. In his volunteering life, Jeff serves on several nonprofit boards, and is a founding board member of Indexical, a performing arts organization that showcases the work of new & emerging composers and musicians. Jeff holds a B.S. from Palo Alto University, and is currently completing an MBA from the Quantic School of Business & Technology.
Jeff Galipeaux
Vice President, Human Resources
Philanthropy Leadership Team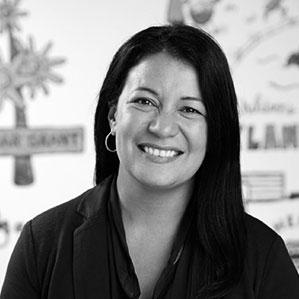 Tina Burgelman leads the Principal Gifts Team at LifeMoves, as Vice President of Philanthropy - Head of Team. She has a Master of Science in Organizational Development and a Bachelor of Arts in Communication Studies.
Tina is a Certified Fundraising Executive who started her career over 20 years ago at Big Brothers Big Sisters in Northwest Washington. As Fund Development Manager at Big Brothers Big Sisters, she led the development team and was instrumental in significantly increasing funding to eliminate their debt. Before becoming Fund Development Manager, she was an intern, volunteer mentor, and Big Brothers Big Sisters board member. Tina also served as the Interim Chief Development Officer at SMASH. As Senior Director at the University of San Francisco, she established multiple new scholarships for first-generation students and teachers of color. As the San Francisco Executive Director at the Muscular Dystrophy Association (MDA), she led a team that served over 2,500 Bay Area clients. She managed the development team and volunteer services team at Habitat for Humanity Greater San Francisco, creating their mid-level donor program and redesigning their volunteer strategy.
Tina served a mayoral appointment on the Oversight and Advisory Committee for the San Francisco Department of Children, Youth, and Their Families. She is a Philanthropy Committee member at Voice of Witness and was the 2nd Vice-President of the parent-teacher board at St. Thomas the Apostle School. Tina was previously named Big Sister of the Year, received a Helping Hands award from Big Brothers Big Sisters, and received the Seattle Jaycees Community Service award.
Tina Burgelman
Vice President, Philanthropy – Head of Principal Gifts Team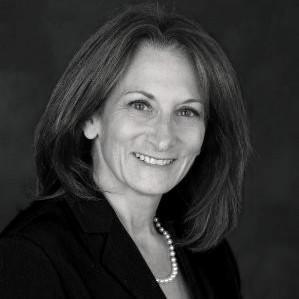 As Vice President of Strategic Initiatives, Denise identifies strategic initiatives and partnerships, defines objectives and leads cross-functional teams to drive growth. In addition, she builds and grows the organization's impact, visibility, value and thought leadership. With her strong community building skills, Denise identifies and engages with public and private financial and non-financial resources.
Prior to joining LifeMoves as a full-time employee, Denise consulted for LifeMoves and Silicon Valley Venture Fund (SV2). Denise spent over a decade at Legacy Venture, as Director of the Community where she built and managed Legacy's diverse community of philanthropic individuals and foundations invested in Legacy funds. She worked with members to refine Legacy's community strategy to provide effective ways to engage, connect and collaborate for a greater philanthropic impact.
Denise pursues broad and active philanthropic interests and is excited to focus on the great local need and help address the crisis of homelessness.
Denise is a native of Highland Park, IL and holds a B.S. in Business from Indiana University, Bloomington. She lives in the bay area with her husband and has two adult children.
Denise Chilow
Vice President, Philanthropy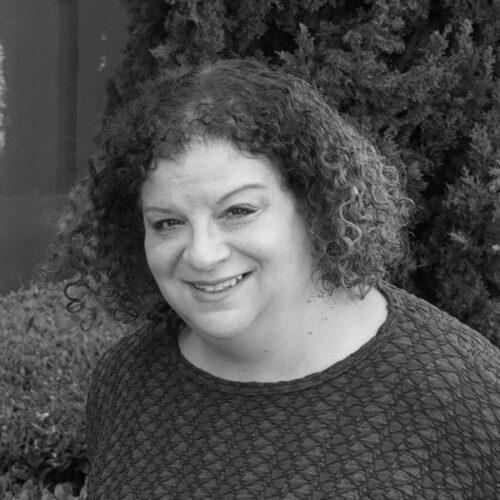 For over 20 years, Michelle Epstein has led collaborative, high-performing, revenue generating teams in both the nonprofit and for-profit sectors. Michelle most recently served as Deputy Chief Advancement Officer, Membership + Direct Response Fundraising at the Sierra Club, where she spearheaded a large-scale multi-channel fundraising, donation processing, order fulfillment, and in-house member care operation. During her tenure at Sierra Club, her team cumulatively raised over $500 million in small dollar donations. Her team scaled the organization's unrestricted funding by reinvigorating a range of fundraising programs with a strategic focus on monthly donor and mid-level donor program growth.
Prior to Sierra Club, Michelle was the Chief Development Officer for ValleyPBS, the PBS affiliate broadcasting from Merced to Bakersfield, where she collaborated on strategy, fundraising, and content decisions as an executive team member of the station. Before moving into the nonprofit arena, Michelle spent a decade in a range of marketing and new product development roles at BookSpan, the largest direct response bookseller in the US prior to the emergence of Amazon.
Michelle holds an MBA (with a Marketing concentration) from the University of Michigan (Go Blue!) and a B.S. in Finance + Management Information Systems from State University of New York at Albany.
Michelle Epstein
Vice President, Philanthropy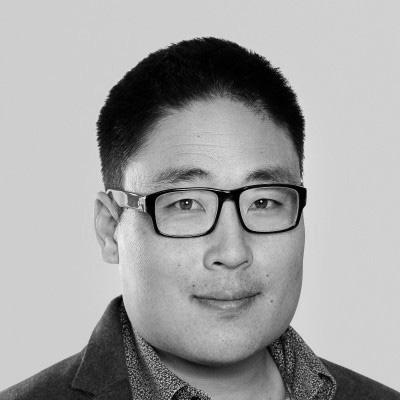 Alex Fang is a serial social impact entrepreneur with extensive experience in both nonprofit and for-profit social impact enterprises. Before joining LifeMoves, Alex oversaw the implementation of the first non-profit accelerator at OneValley, a Silicon Valley-based accelerator and venture fund.
Alex is an OnDeck Fellow, a Berkeley Skydeck Key Advisor, and advises social impact companies on how to achieve and scale their missions. He is completing his master's thesis at the Frankfurt School of Finance in Germany, where he is researching the use of Donor Advised Funds for impact investment, and holds an MBA from Quantic School of Business.
Before joining LifeMoves, Alex founded Surf For Life. This international development organization has completed over 62 brick-and-mortar projects in developing nations that have helped over 600,000 children access clean water, shelter, health care, and education. In addition, he has raised over $28 Million in Venture Capital and has exited a company for $43 million.
Alexander Fang
Vice President, Philanthropy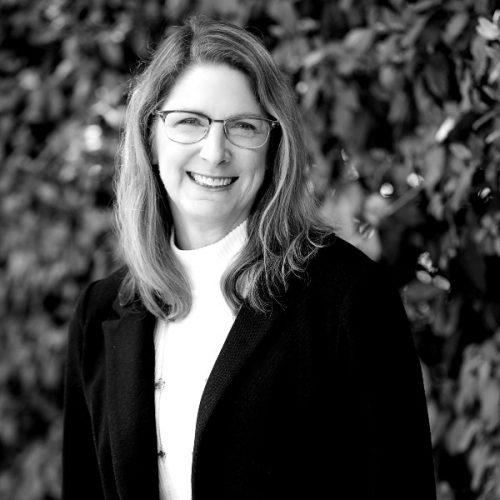 As Vice President, Institutional Giving, Katherine oversees private grant and public contract application, management, and reporting activities to support the LifeMoves annual budget. She leads the Grants and Contracts Team – which secures and stewards about half of the organization's revenue – and oversees Development Operations. Prior to joining LifeMoves in 2014, Katherine worked in the non-profit sector for more than 25 years in local, regional, and national organizations. Katherine holds a B.A. in Economics from the University of California, Los Angeles and an M.S.W. in Program Planning and Evaluation from Temple University.
Katherine Finnigan
Vice President, Institutional Giving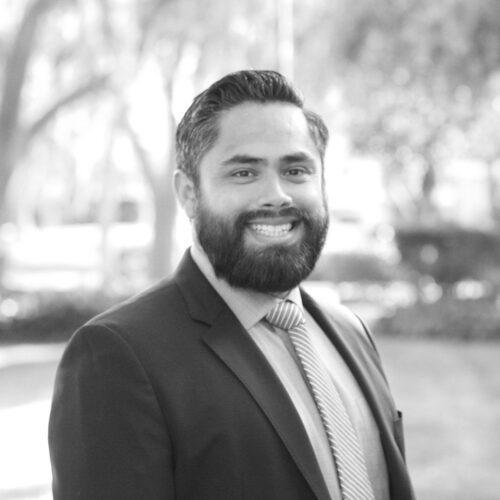 Daan holds a Bachelor of Science in Health Science, with a minor in Economics.
With over ten years of frontline fundraising experience, in both the higher education and the non-profit sectors, Daan has had the experience of working firsthand with donors across all giving levels and most recently was the Senior Director of Development for Principal Gifts at San Jose State University where he built the giving program for seven-figure+ donors. His solutions-driven approach combined with a passion for working collaboratively to strengthen our community makes LifeMoves and its mission of ending homelessness a natural fit, both personally and professionally.
Daan is a Bay Area native who resides in San Jose with his wife, son, dog, and cat.
Daan Giron
Vice President, Philanthropy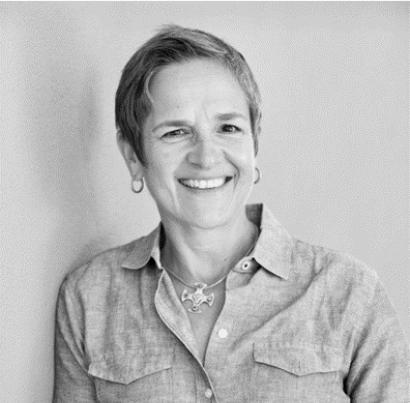 Camille got her start in the nonprofit sector in 1992 when she joined the team at the Boston Living Center, a community center for people living with HIV/AIDS. Prior to joining LifeMoves, she served as the Senior Director of Advancement Strategy at the Ms. Foundation for Women, the Vice President of Strategic Partnerships at Avenidas in Palo Alto, and the Executive Director of Random Acts of Flowers, Silicon Valley. Camille holds a Masters in Urban Planning from the Harvard Graduate School of Design and attended Oberlin College and Conservatory of Music and has an undergraduate degree in Public Affairs from Baruch College.
Camille Gonzalez Kennedy
Vice President, Philanthropy
Programs | Data | Operations Team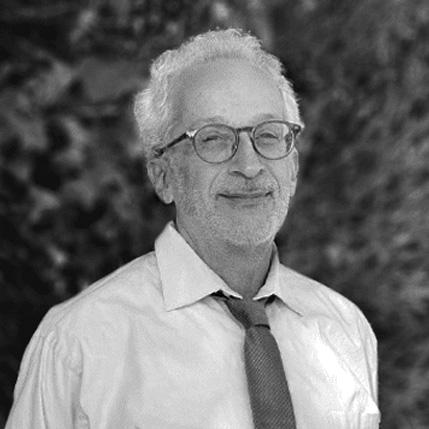 Brian Greenberg, Ph.D. manages the LifeMoves programs. He is a licensed psychologist with over 25 years of experience developing and managing behavioral health and housing programs. Prior to his current position, Dr. Greenberg oversaw research and evaluation, adolescent services, and development for 18 years at Walden House. Brian also serves as a clinical consultant for drug treatment programming and has published articles in peer-reviewed journals concerning his work with substance abuse treatment research and housing. He received his undergraduate degree from Ohio State University and his Master's degree and Ph.D. from the California School of Professional Psychology in Berkeley, CA.
Brian Greenberg, Ph.D.
Vice President, Programs and Services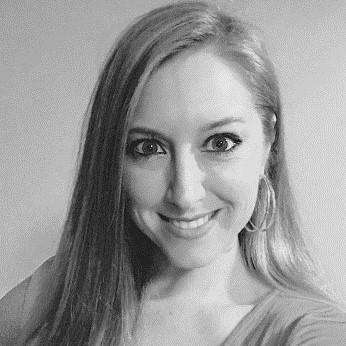 Heather started at LifeMoves over 8 years ago as a Case Manager. She has brought guidance, direction, and enthusiasm to every site she has worked at - whether a Case Manager, Associate Program Director, or Program Director! She now serves as Director of Santa Clara County Shelters & Services. Before LifeMoves, Heather worked as a Community Support Specialist at Crider Health Center and served in the Peace Corps for two years in Belize. Heather holds a Bachelor's degree from Augustana College and a Masters in Social Work from Washington University in St. Louis.
Heather Griffin
Director of Shelter and Services, Santa Clara County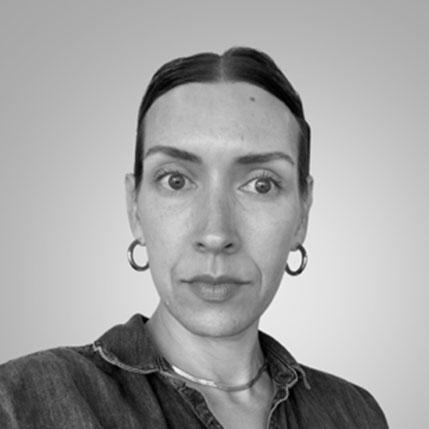 Jocelyn Michelsen's work sits at the intersection of research, strategy, and talent. Jocelyn joined LifeMoves in August 2023 as Associate VP of Impact + Learning, where she's helping unlock LifeMoves' vision of using forward-looking data to deliver maximum positive impact to our clients. Prior to LifeMoves, she was VP of Impact at HomeRise, San Francisco's oldest and largest provider of Permanent Supportive Housing for homeless adults and families. She brings more than fifteen years of data expertise in direct service nonprofits, NGOs, and consulting firms, including at Doctors Without Borders and the UN Population Fund. A Bay Area native, Jocelyn holds a Master's of Public Administration from NYU, a Master's in French from Université François Rabelais/Bowling Green State University, and Bachelor's degrees in Political Science and French from UC Berkeley.
Jocelyn Michelsen
Associate Vice President of Impact + Learning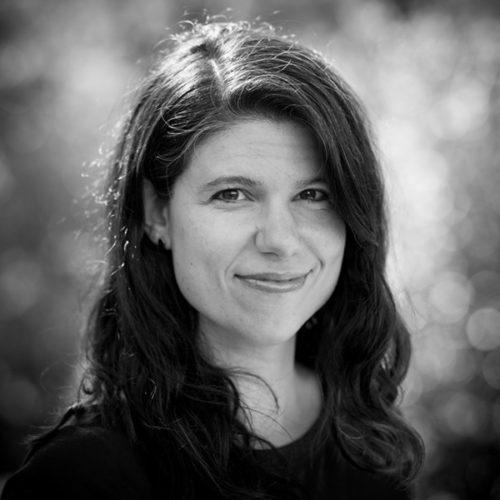 Eve Stoller, LCSW, joined the LifeMoves team in 2017 to build and manage its Master of Social Work (MSW) Internship Program, providing supervision and education to a large cohort of MSW students. She currently serves as the Senior Director of Clinical Services and Training, overseeing two graduate-level internship programs and the Education Department, and providing clinical support and training to program staff. Prior to joining LifeMoves, Eve was a therapist and then clinical supervisor for an evidenced-based therapeutic team addressing teenage delinquent behavior and psychiatric issues on family and systems levels. She received her undergraduate degree from UCLA and her MSW from Columbia University.
Eve Stoller, LCSW
Senior Director, Clinical Services and Training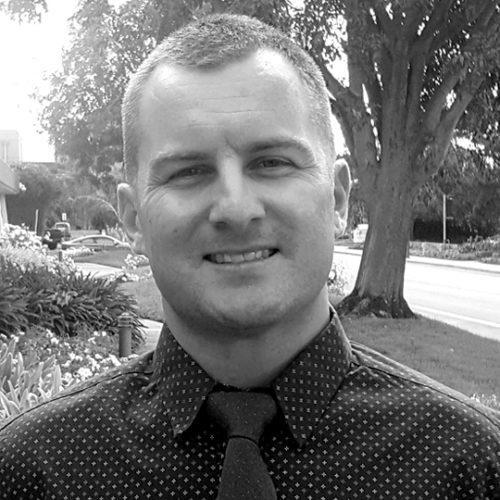 Jacob began his career with LifeMoves in 2008 as Facility Coordinator at First Step for Families. Since then, Jacob has held the role of Program Director at multiple shelter sites. Prior to his current position, Jacob held the role of Director of Impact & Learning, where he led the agency's data-related initiatives and managed cross-functional efforts to evaluate programmatic outcomes. Jacob holds a Bachelor's degree from Quincy University in Illinois.
Jacob Stone
Director of Shelter and Services, San Mateo County
Jillian Manus
Managing Partner, Structure Capital
Marcia Pade
Former Board Chair, LifeMoves
William V. Regan, III
Former Board Chair, LifeMoves
Jackie Speier
Former Congresswoman & Founder, The Jackie Speier Foundation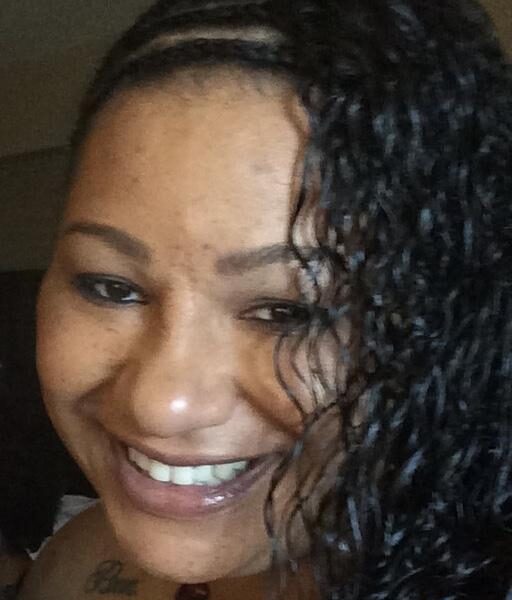 Administrative Assistant
Brandi Andino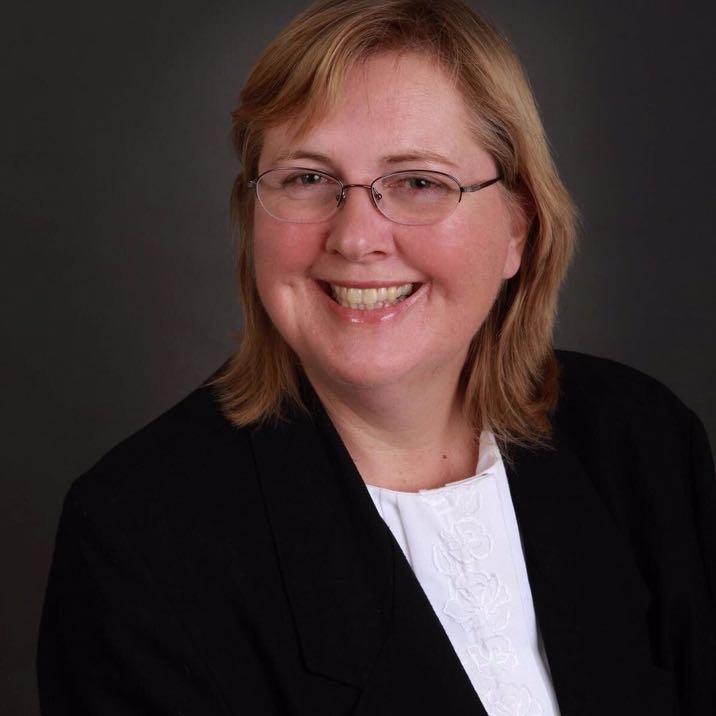 Outreach Housing Specialist
Sylvia Bambra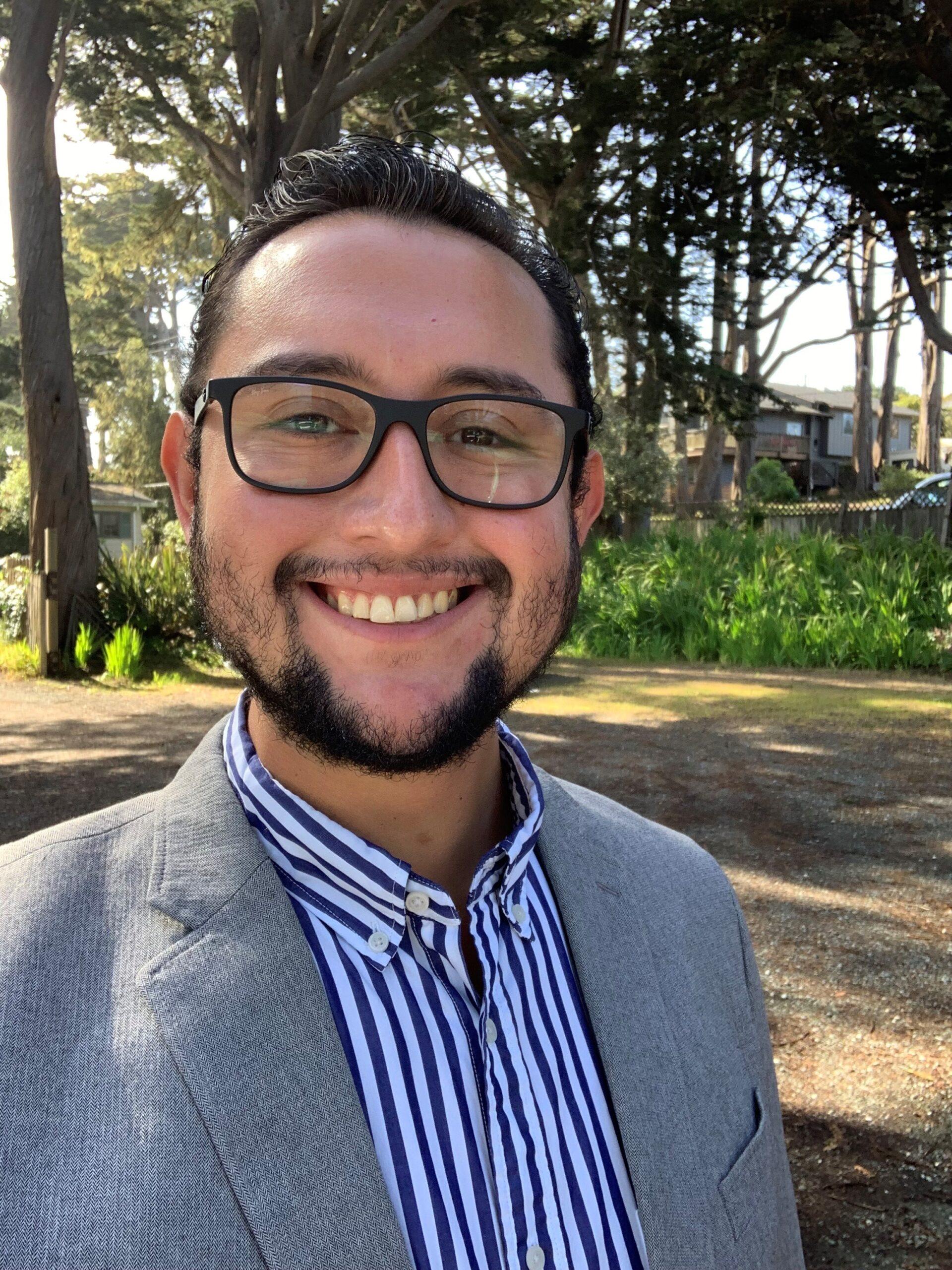 Associate Program Director | Coast House
Andres Carlin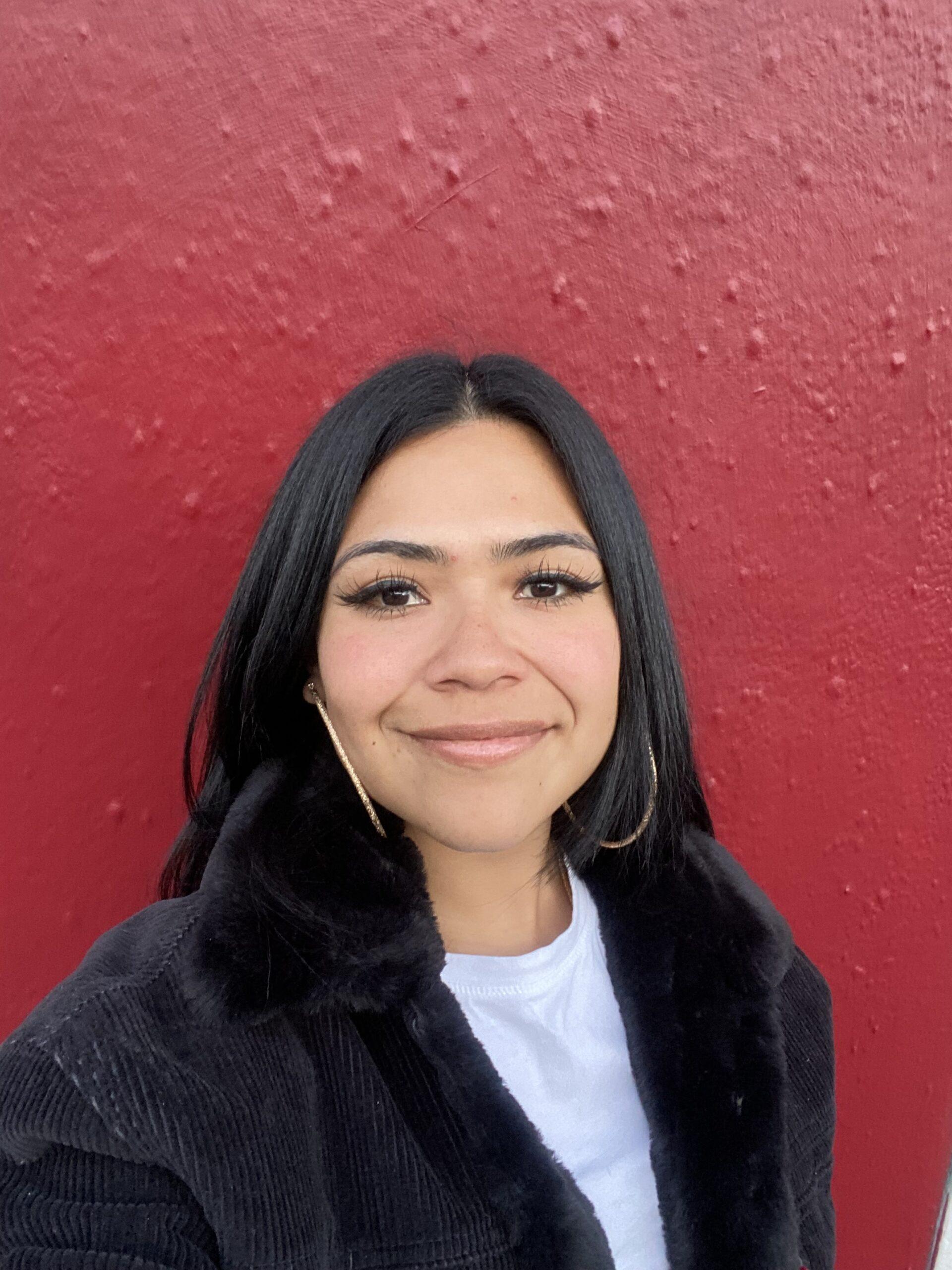 Program Manager
Dolores Del Carmen Ruiz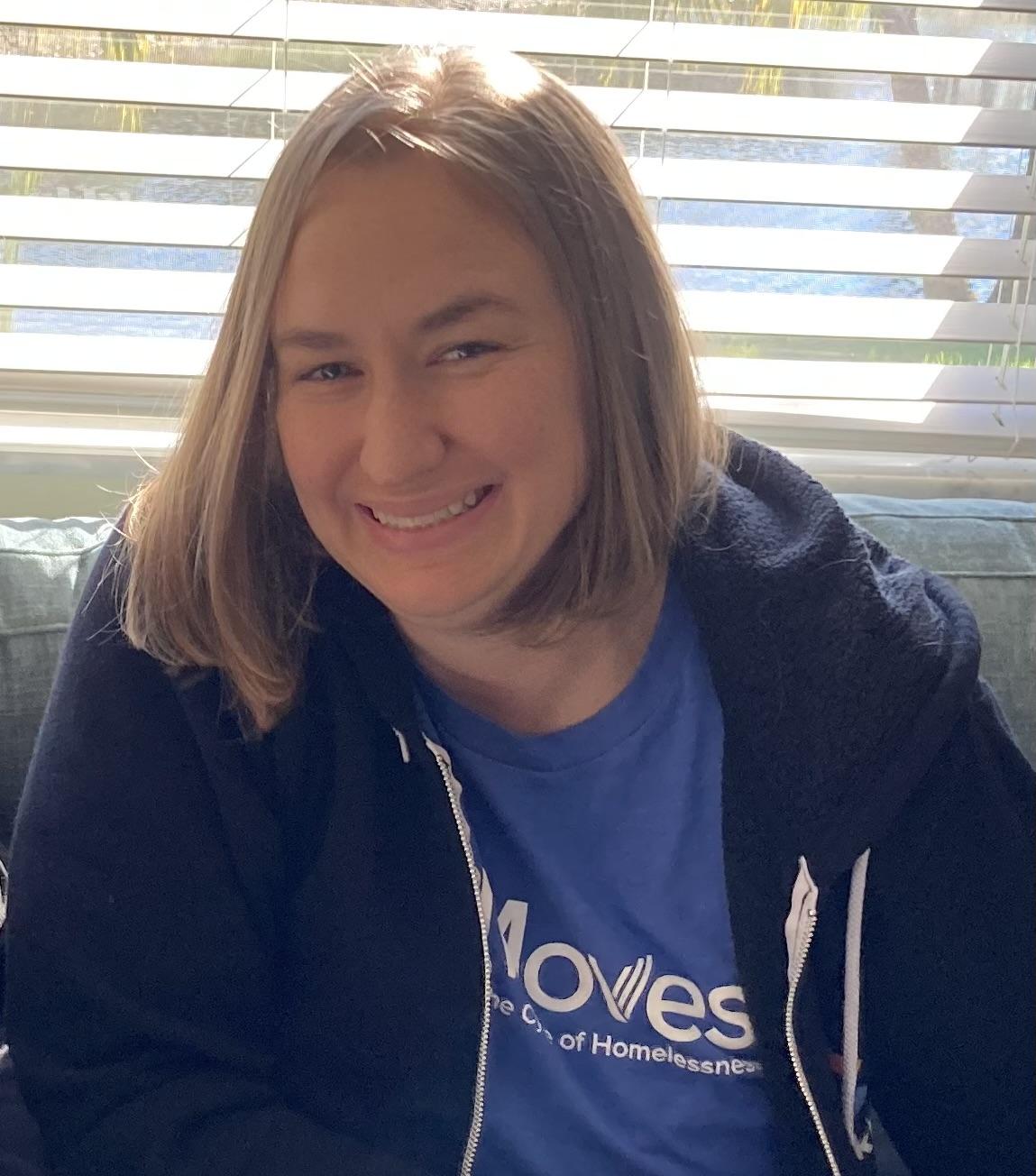 Quality Assurance Manager
Anneliese Gretsch-Martinez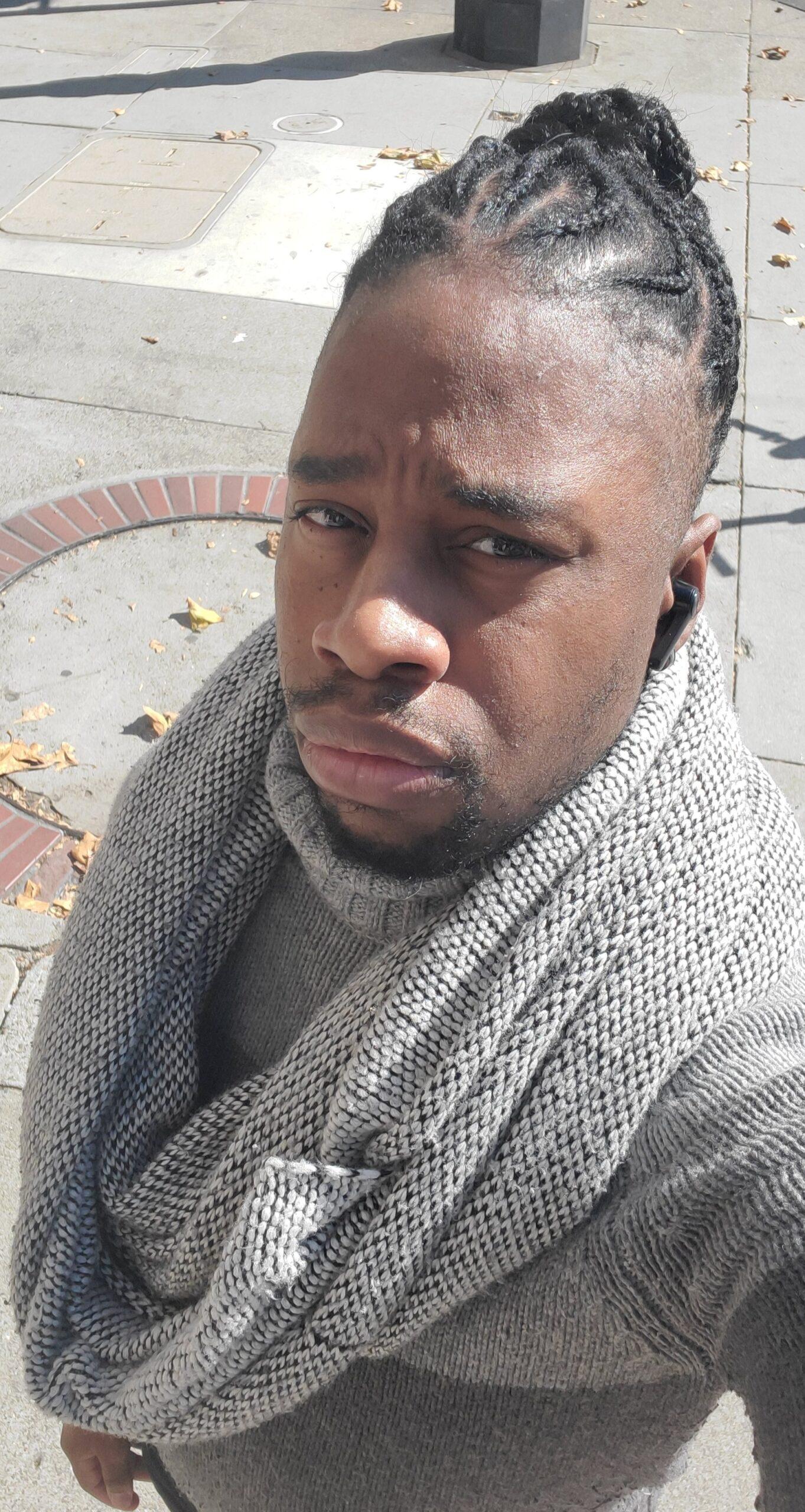 Housing and Employment
Johnathan Hill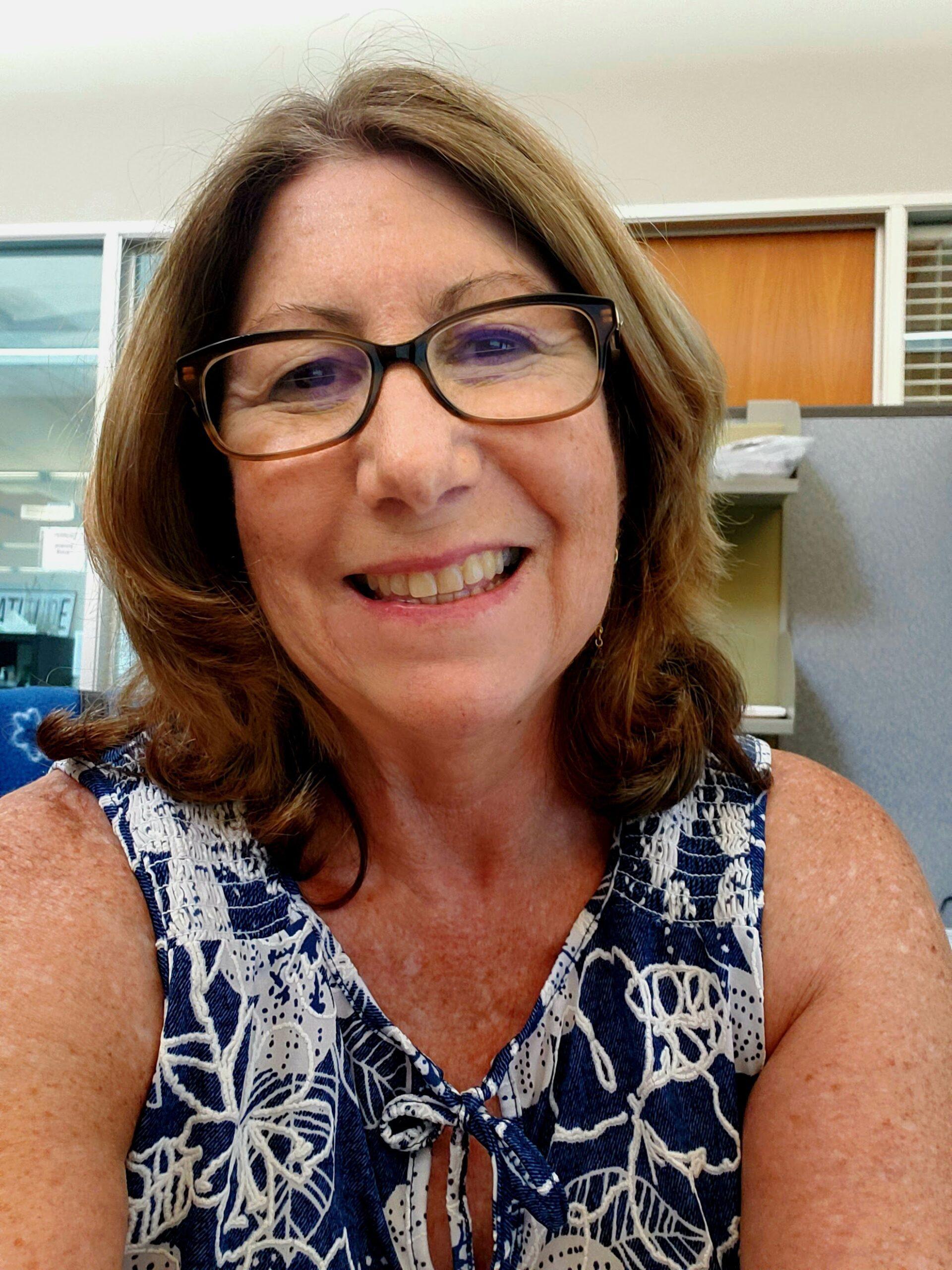 HR Administrative & Talent Associate
Tammie Hussar-Whiteman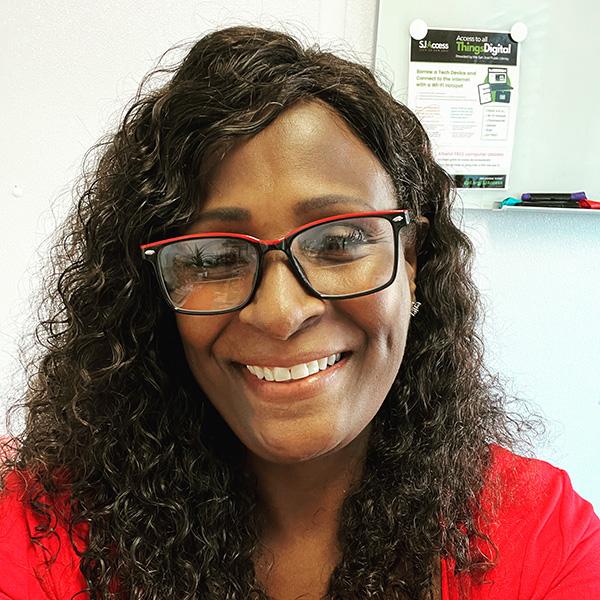 Case Manager
Toni Lynch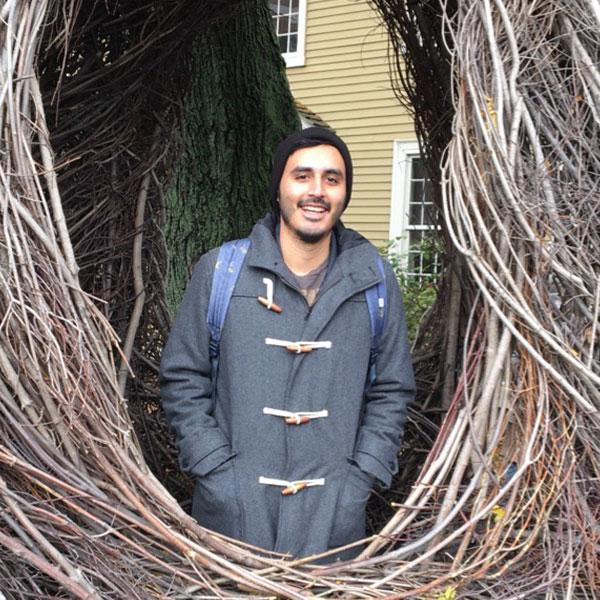 Development Associate
Alejandro Mazariegos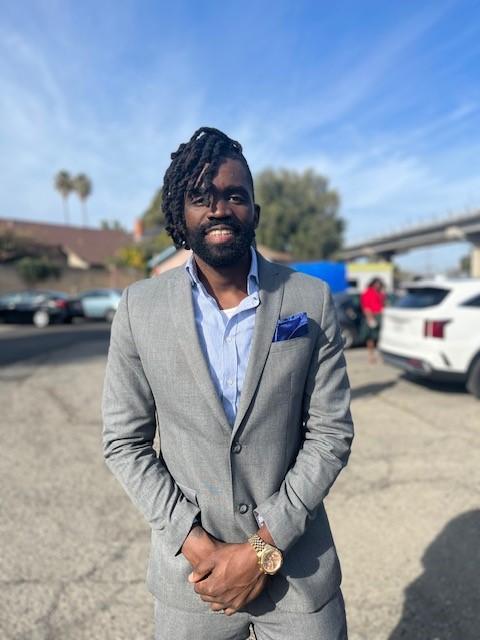 Human Resources Associate/DEI&B Coordinator
Kojo Pierce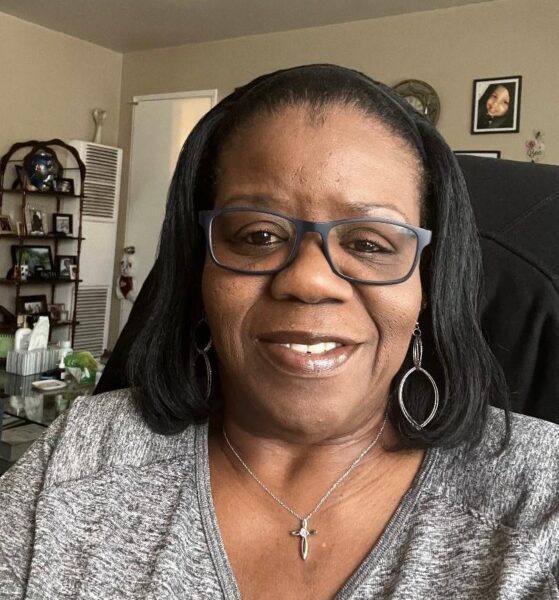 Residential Services Coordinator | Villa
DeLoria White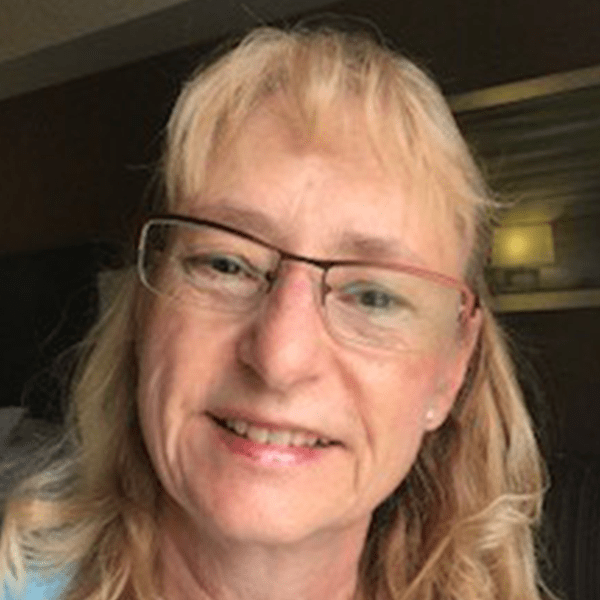 Residential Services Coordinator | Julian Street Inn
Sunny Wood
DEI & Belonging Definitions
Diversity
Everything that makes us who we are, seen and unseen
The full range of staff differences both visible and invisible including but not limited to race, ethnicity, gender, gender identity, sexual orientation, age, generation, socioeconomic status, education, citizenship status, religious affiliations & beliefs, mental or physical ability, communication styles, national origin, political beliefs, language, and cultural norms, traditions, and values.
Inclusion
Celebrating & embracing all backgrounds
The active practice of celebrating and embracing staff of all backgrounds, identities, abilities, and perspectives to feel accepted, safe, empowered, supported, and affirmed to be their authentic selves at work.
Equity
Eliminating barriers
Eliminating barriers that have prevented the full participation of communities and individuals most impacted by systemic oppression. We achieve equity by ensuring that everyone has support and access to the resources they need to be successful.
Belonging
A culture of trust, where all voices are heard
Fostering a workplace where all people are recognized for their inherent worth and dignity, talents, beliefs, backgrounds, and ways of living without feeling the need to change, alter, or assimilate. Belonging is a real sense of fitting in as yourself and feeling like you are an important member of the team.
Thanks for staying in touch with LifeMoves!
By joining our list, you agree to receive informative emails and mailings about LifeMoves.