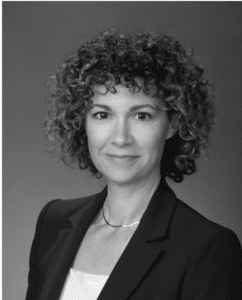 Shannon Petrello, a 15-year veteran of raising funds to improve the lives of Northern Californians, has joined LifeMoves, one of the leaders in the fight against homelessness in Silicon Valley. Petrello is the new Chief Philanthropy Officer at LifeMoves and comes on board as it embarks on its ambitious five-year plan that integrates with and builds partnerships for supportive housing in San Mateo and Santa Clara Counties.
 Petrello brings extensive fundraising experience to her new position and lived experience, which informs her commitment to helping people find permanent, stable housing. She most recently served as the Campaign Director at Second Harvest of Silicon Valley, where she successfully helmed the most ambitious campaign in their history – a $150M capital campaign to expand and unify the agency's operations. Prior to Second Harvest, Shannon served as Development Director for the Boys & Girls Clubs of the Peninsula, where she was part of a team that doubled revenue in three years to close the opportunity gap for students.
 "Emergency housing solutions and homelessness prevention are core services in our community's safety net," Petrello said. "As one of the wealthiest regions in the country, we have the resources right here to solve local homelessness. We must solve homelessness so that our entire community can thrive."
 She joins LifeMoves at a critical inflection point. After years of rapid growth, the organization's five-year plan focuses on building infrastructure and capacity, investing in its foundations to continue innovating, scaling, and delivering high-quality programs, services, and successful outcomes for the populations it serves.
 "I am thrilled to welcome Shannon to our executive leadership team in this crucial role as we enter our new era of growth and innovation at LifeMoves. Shannon has the vision, skill, and resources to help move LifeMoves to the next level," said Aubrey Merriman, CEO of LifeMoves. "Just as importantly, her values are aligned with ours. She, too, wants the community to come together to end homelessness in Silicon Valley. Alongside our colleagues, partners, investors, and volunteers, we will continue to lift and strengthen the work we do to help make this a reality."
 Like LifeMoves, Petrello focuses on building relationships with communities and donors and on staff development—both pillars of the organization's five-year plan. The plan calls for deepening partnerships with counties, cities, communities, and other providers and collaborators in the supportive housing ecosystem. 
 Throughout her career, Petrello has successfully built strong networks of support for social impact organizations in Northern California. She approaches each person or group as a unique entity with a unique ability to contribute. Petrello works hard to ensure that team members are inspired by their work and that their ideas are heard. She has developed programs to further diversity, equity, and inclusion pertaining to staff members and clients.
 "With Shannon's leadership, LifeMoves can build the income streams needed to ensure sustainable growth over the next few years," said Patrick Heron, LifeMoves Board Chair. "Shannon adds to our first-rate team and brings the experience and drive to make a real difference."
 "I'm excited about LifeMoves vision for ending homelessness in our community, and I'm inspired that LifeMoves will grow its revenue to make this vision a reality," Petrello said.
 With 26 sites and more underway, LifeMoves is the largest provider of shelter and services in Silicon Valley dedicated to helping homeless families and individuals find stable housing and self-sufficiency. Its mission is to end Silicon Valley homelessness through an evidence-based model that provides supportive services and interim housing while building collaborative partnerships.
 Last Year, LifeMoves found stable housing for 2,130 people and provided more than 288,000 shelter nights to over 7,000 clients. On average, 78% of clients who entered permanent housing over the last three years retained it one year later. 
 In 2021, LifeMoves partnered with the State of California, Santa Clara County, and the City of Mountain View to open a new interim housing development in eight months. The site serves up to 124 people and has dramatically reduced visible homelessness in Mountain View since opening in May 2021. On the heels of that success, LifeMoves has won contracts for five more developments that will move 1,614 people off the streets each year. 
For more information, please visit www.lifemoves.org
Media Contact:
Marie Jackson, Chief Marketing Officer
LifeMoves 415-999-7589, mjackson@lifemoves.org
Thanks for staying in touch with LifeMoves!
By joining our list, you agree to receive informative emails and mailings about LifeMoves.