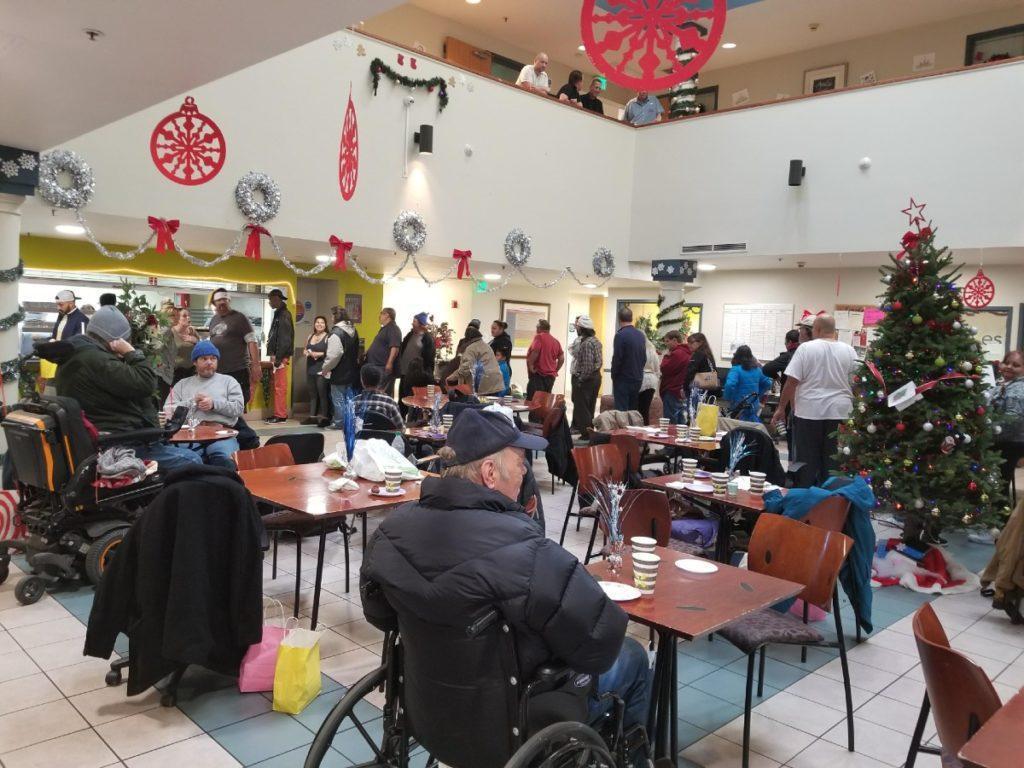 LifeMoves | Montgomery Street Inn
LifeMoves | Montgomery Street Inn (MSI) provides emergency and transitional housing for up to 90 single adult men per night with case management, Veteran's services, medical respite care, and other support services.
Veteran Services include:
Veterans Medical Respite (VMR) at MSI serves up to 8 Veteran males who have need for supported medical follow-up care. Individuals will be supported in medication management, coordination of medical care and transportation to ongoing medical and housing appointments. Staffing for this program includes a Licensed Vocational Nurse (LVN) to assist with compliance towards medical goals. Veterans must be able to self-transfer if using a mobility assistance device and cannot be receiving medications intravenously (through IV). Veterans qualify for program as verified through HCHV liaison.
Grants Per Diem (GPD) at MSI serves 12 Veteran males per night. Unlike all other VA programs, Veterans who have other than honorable discharge and are experiencing homelessness can qualify for this program.
Location:
358 N. Montgomery Street
San Jose, CA 95110
Tel: 408-271-5160
View Map ⟶
Donation Drop-off Hours:
Monday, Wednesday, Friday: 2 PM - 6 PM
In-Kind Donation Wish List: Your donations are given free-of-charge, directly to the homeless families and individuals in our programs to help them on their path to stable housing and self-sufficiency. Please only donate goods in new or gently-used condition. We reserve the right to refuse inappropriate or damaged items.
Address

358, North Montgomery Street, Little Italy, Japantown, San Jose, Santa Clara County, California, 95110, United States

Phone

Zip/Post Code

65110