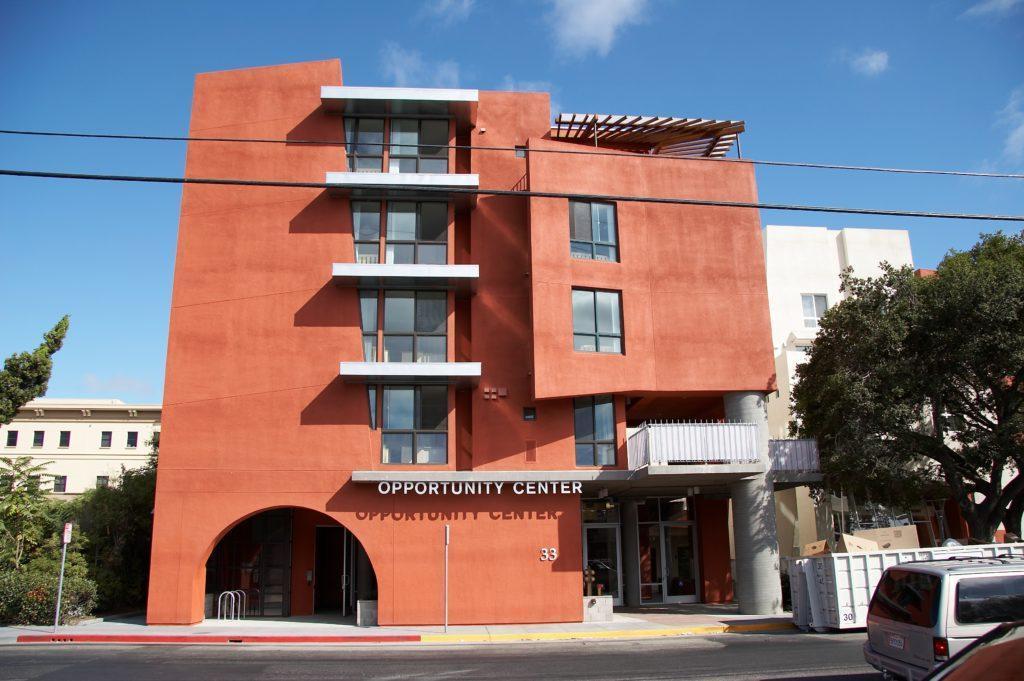 Opportunity Services Center | Palo Alto
Opportunity Services Center provides emergency shelter, food, and case management services for adult men and women in Palo Alto
Hotel de Zink, available through the Opportunity Services Center, is an emergency program that alternates locations through congregations in Palo Alto and surrounding neighborhoods. The program is hosted at a different church each month, where volunteers set up nightly beds and serve home-cooked meals for homeless adults who would otherwise be forced to sleep in cars or on the streets. Clients may stay at Hotel de Zink for up to 90 days, which provides them with stability, safety, and a team of experienced staff working to help them become self-sufficient.
To access Hotel de Zink, visit the Opportunity Services Center to meet in-person with a case manager:
Faith-Based Communities Host this Program
January: Trinity Lutheran Church, 1295 Middlefield Road, Palo Alto
February: Wesley Methodist Church, 463 College Avenue, Palo
March: First Congregational Church, 1985 Louis Road, Palo Alto
April: The Highway Community, 3373 Middlefield Road, Palo Alto
May: Peninsula Bible Church, 3505 Middlefield Road, Palo Alto
June: First Methodist Church, 625 Hamilton Avenue, Palo Alto
July: First Presbyterian Church, 1140 Cowper Street, Palo Alto
August: St. Mark's Episcopal, 600 Colorado Avenue, Palo Alto
September: Unitarian Church, 505 E. Charleston Road, Palo Alto
October: All Saints' Episcopal Church, 555 Waverley Street, Palo Alto
November: Menlo Church, 950 Santa Cruz Avenue, Menlo Park
December: Friends Meeting, 957 Colorado Avenue, Palo Alto
Thanks for staying in touch with LifeMoves!
By joining our list, you agree to receive informative emails and mailings about LifeMoves and opportunities to financially support our agency.